November 10, 2022
Posted by:

niitfwp

Category:

NIITF News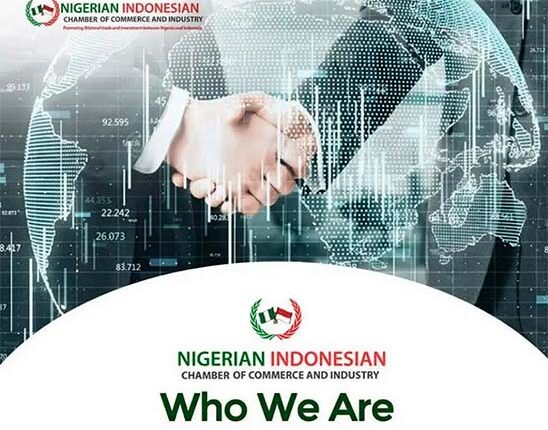 At Nigeria-Indonesia Chamber of Commerce and Industry Forum in Jarkata.
Nigerian Vice President, Prof Yemi Osinbajo, has stated the need for Nigeria and Indonesia to do more bilateral trading.
Prof Osinbajo said this in his virtual speech to the Nigeria-Indonesia Investment and Trade Forum held in Jakarta Indonesia recently.
He said: "A good starting point for reawakening global commerce is to re-vitalize our bilateral trade and investment ties given that Indonesia is an important member of the G20 and Nigeria is Africa's largest economy. Trade between both our countries is relatively diversified and is estimated to have reached a volume of $2.1 billion in 2021.
"This is hardly enough given that the combined GDP of both our countries is $1, 7 trillion, which means that the value of trade between us is less than 0.1% of our combined national incomes.
For him, there is certainly great scope for increased trade which fortunately cuts across agricultural commodities, mineral goods and manufactured products. "We can surely scale up the volume of bilateral trade by improving transport links and facilitating trade which will be helped by the unrelenting efforts to improve our respective business environments," he said…
He argued: "Such improvements are also key to increasing investment and I strongly believe that this Forum will provide an additional opportunity to deepen investment ties between Nigeria and Indonesia which will in turn expand and deepen our economic collaboration.
"On its part, the Federal Government of Nigeria has improved the national investment landscape through the up-grading of our incentive schemes which are now compiled in one document called the 'Compendium of Investment Incentives in Nigeria' produced by the Nigerian Investment Promotion Council and the Federal Inland Revenue Service. There are in addition other frameworks to support specific sectors and to promote public-private sector partnerships which I encourage our Indonesian partners to utilize."
The VP argued further: "As we reawaken commerce bilaterally, we should also do so at the regional and global levels. Indonesian businesses should see Nigeria as the natural gateway into the African Continental Free Trade Area (AfCFTA) which brings together 54 African countries with a population of 1.3 billion people and a market size of $3.4 trillion.
"In addition to our large internal market and improving business environment, we are well located in the Gulf of Guinea and nearly equidistant to all parts of the continent, especially in terms of land and air links."
He pointed out that current global developments including geo-political dynamics and climate change have created challenges for developing countries and placed enormous responsibilities on countries like Nigeria and Indonesia. "It is in this context that I must commend the exertions of President Joko Widodo regarding the conflict in Ukraine which intervention resulted in a mitigation of global food shortages. Nigeria on its part continues to call for a just transition towards net zero carbon emissions by enabling the use of natural gas to overcome energy poverty in Africa while reducing emissions from more polluting fossil fuels and saving forests from being cut down for use as firewood," he said.
He thanked the Government and people of Indonesia for hosting the Jakarta Forum and for the decision to prioritize Nigeria as one of its investment destinations in Africa. He appreciated also the efforts of Ambassador Usman Ogah, Ambassador of Nigeria to Indonesia and Mr Ishmael Balogun, President of the Nigeria-Indonesia Chambers of Commerce and Industry in organizing the very important event.
I am confident that with the spirit shown by participants and working together, we will see a substantial improvement in the trade and investment ties between Nigeria and Indonesia.
We Need To Do More Bilateral Trading, Osinbajo Tells Indonesia  – Independent Newspaper Nigeria