November 8, 2022
Posted by:

niitfwp

Category:

NIITF News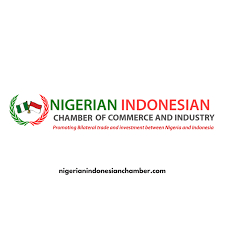 As Indonesia celebrated her 77th Independence Day, the Federal Government has disclosed that bilateral trade volume between Nigeria and Indonesia would surpass $3billion in 2022.
The trade volume between the two countries was $2.6 billion in 2021.
However, government said that the country was looking forward to surpass the current amount to the $3 billion mark at the end of this year, with aggressive push in the non-oil sector contribution.
Nigerian Ambassador to Indonesia, Usman Ogah speaking on Nigerian Indonesian investment and trade forum 37th Trade expo holding in Jakarta, Indonesia, by the Nigerian Indonesia Chamber of Commerce and Industry in Lagos explained that the bilateral trade volume had been favourable to Nigeria following Indonesia's importation of Nigeria's crude oil and non oil products, including manufacturing, agriculture and others.
Ogah pointed out that bilateral trade volume between the two countries goes way back to 1965 and since then, there have been exchanges in bilateral trade, with Indonesia buying a lot of crude oil from Nigeria and other agricultural commodities, including hide and skin, cocoa and ginger, e.t.c.
In return, the Nigerian ambassador to Indonesia noted that Nigeria too buys things from them like pharmaceutical products, fast moving consumers goods, clothing and other commodities.
He disclosed that the trade balance between the two countries maybe good but the two countries can do better by taking more opportunities in their endowed potentials.
The diplomat stated that the forthcoming Nigerian Indonesian investment and trade forum 37th Trade expo holding in Jakarta, Indonesia, from 17th October to 27th October, 2022, was an opportunity to attract more foreign direct investment into Nigeria, with over 150,000 to 200,000 participants expected to grace the trade expo in Indonesia.
According to him, Nigeria wants to showcase the best of Nigeria to Indonesia and the world that beyond oil, the country had invaluable potentials in her non-oil sector that can revitalize her GDP.
He however stated that in 2021, the value of transaction for the Indonesia trade expo was exactly $6.64 billion.
He said: "As you know, we have been enjoying years of trade cooperation with Indonesia almost 40 or 50 years now. Nigeria and Indonesia share a lot of similarities, whether is it, population, religion, in fact, crops that grow in Indonesia also grow in Nigeria. Almost like we are meant for each other. So what has just differentiated us is our levels of usage of what God has given us that they seems to be ahead in some respect and we are ahead in some respect. That is why cooperation comes in; I give you what you don't have and you give me what you have. That is why the cooperation is very necessary."
In his own speech, the Indonesia Trade and Promotion Commission Director, Hendro Jonathan said Indonesia is now the Presidency of the G20.
He said in term of GDP, Indonesia always maintain a 4 per cent GDP growth in the past five years.which means that Indonesia has good economy and share economic relationship with other rest of the world. In terms of trade volume with Nigeria, Nigeria benefit more because the government of Indonesia put more export into Nigeria.
"From January to July this year, the total export to Nigeria from Indonesia is almost 10 times bigger than total export of Indonesia to Nigeria. However, Jonathan added the non oil sector and oil and gas sector from Nigeria to Indonesia is grown by 46 per cent."
https://insidebusiness.ng/187116/nigeria-indonesia-trade-to-surpass-3bn-in-2022/