August 17, 2022
Posted by:

niitfwp

Category:

NIITF News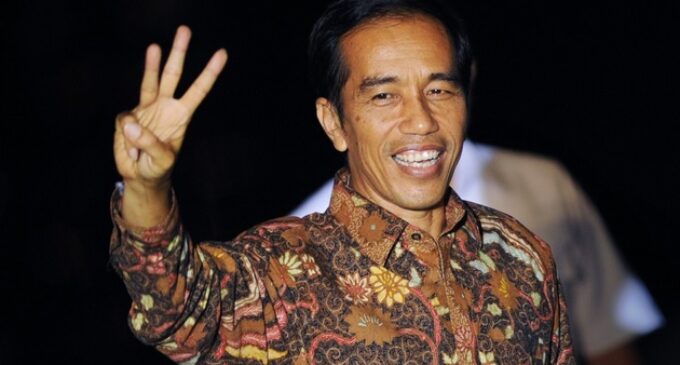 The Nigerian-Indonesian Chamber of Commerce and Industry is set to boost investment and trade activities between the two countries.
This came to light at a press interactive session held at the instance of the chamber Wednesday in Lagos.
To do this, according to the president of the Chamber, Ishmael Balogun, the chamber has planned a Trade and Investment Forum to be held between October 17 and 27, 2022, in Jakarta Indonesia.
The Trade and Investment Forum, he said, promises to attract foreign direct investment into Nigeria and will showcase the best of Nigerian Non-Oil Export potentials of the country to the world
He said this is why the Chamber has signed MOUs with Nigerian Investment Promotion Commission and the Nigerian Export Promotion Council (NEPC).
For him, there will be ample opportunities for Nigerian businesses to collaborate in terms of partnerships, joint venture agreements, and MOUs that will positively increase the trade balance between Nigeria and Indonesia.
He added: "As of 2021, emerging from the COVID-19 pandemic, most businesses suffered losses across the world and global trade declined aggressively. In that year, trade balances between Indonesia and Nigeria accounted for about $2.6 billion. With more territories opening up and world-embracing post-COVID realities, we as the Nigerian Indonesian Chamber of Commerce & Industry are ready to explore more opportunities across the board from Indonesia. In the same year, Non-Oil exports from Nigeria to Indonesia in agricultural commodities increased by 20% and there's more to explore.
"As part of the preparation to take about 150 business delegations to Indonesia which includes local, state, and federal officials including governors and Ministers of the Federal Republic of Nigeria, Businessmen and women, manufacturers, wholesalers, investors, and much more, His Excellency, Nigerian Ambassador to Indonesia(Amb. Usman Ogah) is in the country to meet with his counterpart, His Excellency, Amb. Dr. Usra Harahap of Indonesia to discuss modalities for creating a hitch-free experience for Nigerian visitors to Indonesia.
The relationship between Nigeria and Indonesia has been on since 1965. Recently, Nigeria has done a lot of business with Indonesia involving oil and agricultural commodities such as cocoa and ginger.
According to Balogun, Indonesia buys cocoa, ginger, hides, skin, etc, whilst Nigeria buys in return pharmaceutical products and consumer goods.
"It is my opinion that $2.6 billion is good, but we can actually do better than that," he said.
Recalling the 2021 trade expo that the Chamber held, Balogun said the value was about $6.6 billion
On his part, the Nigerian Ambassador to Indonesia, Usman Ogah, advised business people who want to make the trip to Indonesia for the investment and trade event to be focused – zero into specific areas of interest. He said Nigeria and Indonesia have similarities in terms of natural resources but emphasized the need for both countries to deepen their trade relationship to develop their natural resources.
He urged participants attending the forum to leverage the summit to transform their businesses while at the same time, promoting the image of credible Nigerian businesses.
The Director of Trade Promotion Centre, Hendro Jonathan Manurund, said Indonesia has maintained a 4 percent growth in the past five years in spite of the COVID-19 pandemic, adding that the Indonesian economy is resilient and that Indonesia is ready to do business with Nigeria.
He gave kudos to the Nigerian government for promoting non-oil export saying that the total export of Nigeria to Indonesia is almost 10 times bigger than Indonesia's export to Nigeria.
https://www.thecable.ng/nigerian-indonesian-chamber-set-to-boost-trade-and-investment/amp