January 18, 2022
Posted by:

niitfwp

Category:

NIITF News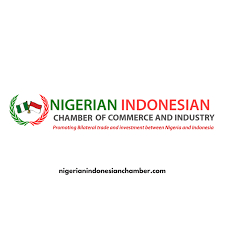 The Nigerian-Indonesian Chamber of Commerce and Industry (NICCI) has indicated that it would increase the volume of trade between Nigeria and Indonesia to $3.5 billion in 2018.
Ishmael Balogun, president of NICCI, who stated this at an interview, said trade volume between the two countries, which stood at about $2.5 billion last year would be increased by $1 billion by the end of this year.
Balogun, who is also the CEO, Goldmine Global Services Limited, spoke of efforts being made by NICCI to boost business relations with the two countries.
"We are out to heighten business relations between Nigeria and Indonesia by organizing several trade shows between Nigeria and Indonesia, increased sensitization of business opportunities between the two countries, facilitation of business courses, policy dialogue with government agencies, lobbying, promotion of culture and tourism and much more," he said.
The NICCI president equally disclosed that Goldmine Global had last year requested from the Indonesian Embassy in Nigeria the opportunity to promote the October 2017 Indonesian Trade Expo in Jakarta which had been going on for 32 years.
Based on their previous successful performances, their request to be the official partner responsible for advising Nigerians and sensitizing them about the opportunities they stood to gain by going to Indonesia for the trade expo was granted, he added.
He said the trip to Indonesia for the trade expo, which he described as very successful, was attended by Rotimi Amaechi, minister for transportation; Yemi Osinbajo, the vice president; Kayode Fayemi, minister for mines and steel development; and Babafemi Ojodu, senior special adviser to the President Muhammadu Buhari on political matters.
Recalling the efforts made to set-up the chamber, in 2015, he said, the ITPC (Indonesian Trade Promotion Council) organized the first edition of the Nigeria-Indonesian Business Forum at the Eko Hotel and Suites, which Goldmine Global participated in.
"The Indonesia Embassy in Nigeria, in its quest to reach out to the Nigerian business community identified and chose Goldmine Global as a partner. Consequently, Goldmine Global in conjunction with ITPC invited a lot of business delegations, government business officials, from Lagos State, Oyo State and Edo State and government agencies and NGOs to the event," he added.
https://www.businessamlive.com/nigerian-indonesian-chamber-to-raise-trade-volume-between-both-countries-to-3-5bn/